The Mundi Mundi Bash is Australia's newest remote outback music festival set on the Mundi Mundi Plains 40km north west of Broken Hill, with the rugged Barrier Ranges as the backdrop.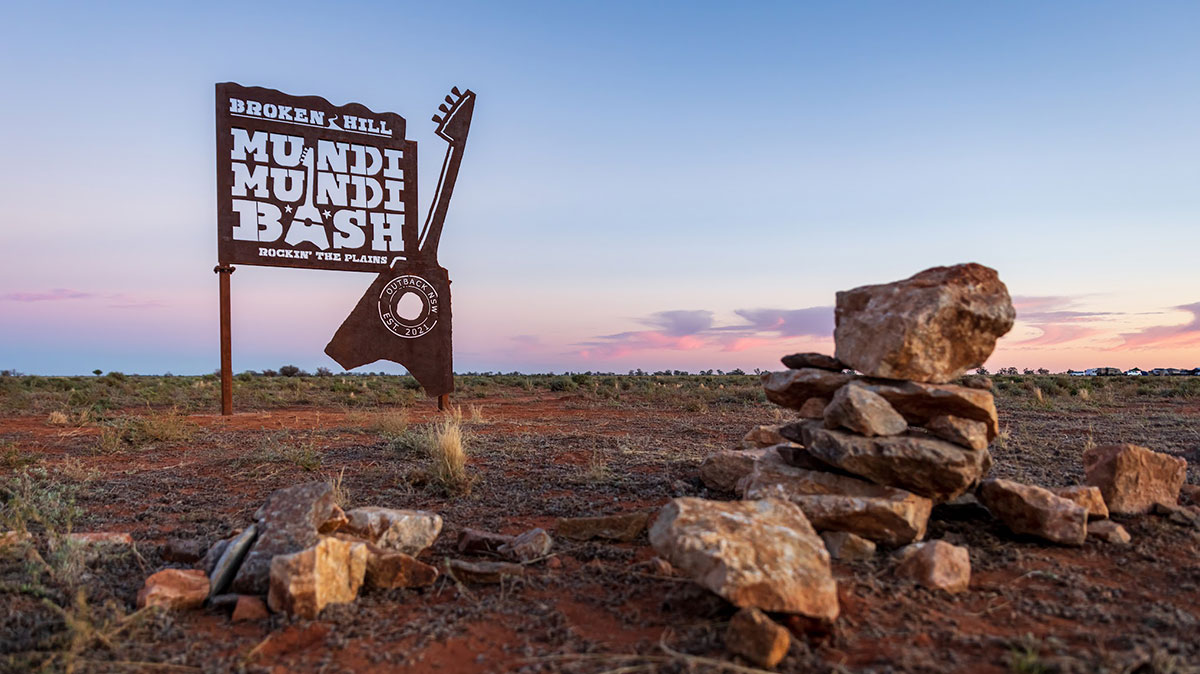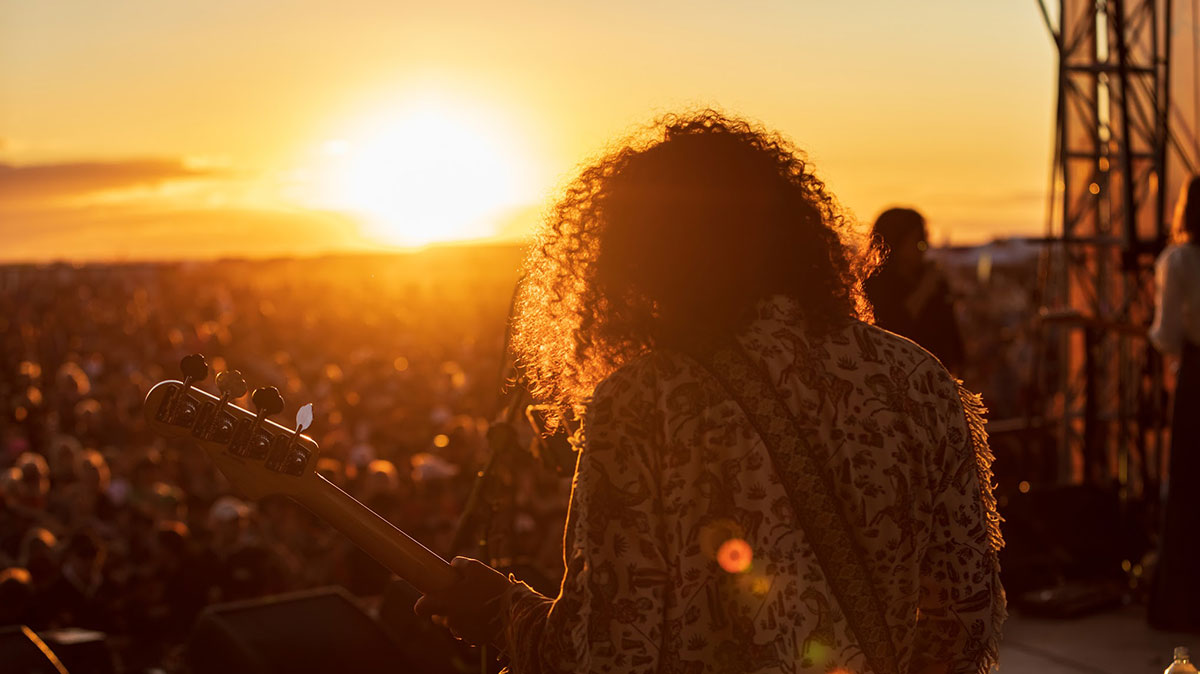 To be staged in August each year (although the inaugural 2021 festival has been postponed to April 2022 due to the ongoing Covid situation in NSW), and drawing a family (and dog!) friendly crowd from every corner of Australia, the Mundi Mundi Bash is a bucket list event you simply must tick off!
Our stellar line up of iconic Australian musicians, complement this amazing outback setting which is bound to leave you wanting more! What could possibly be better than sitting under the big outback starry sky, rocking to the likes of Paul Kelly, Ian Moss, Kate Ceberano or John Williamson?!?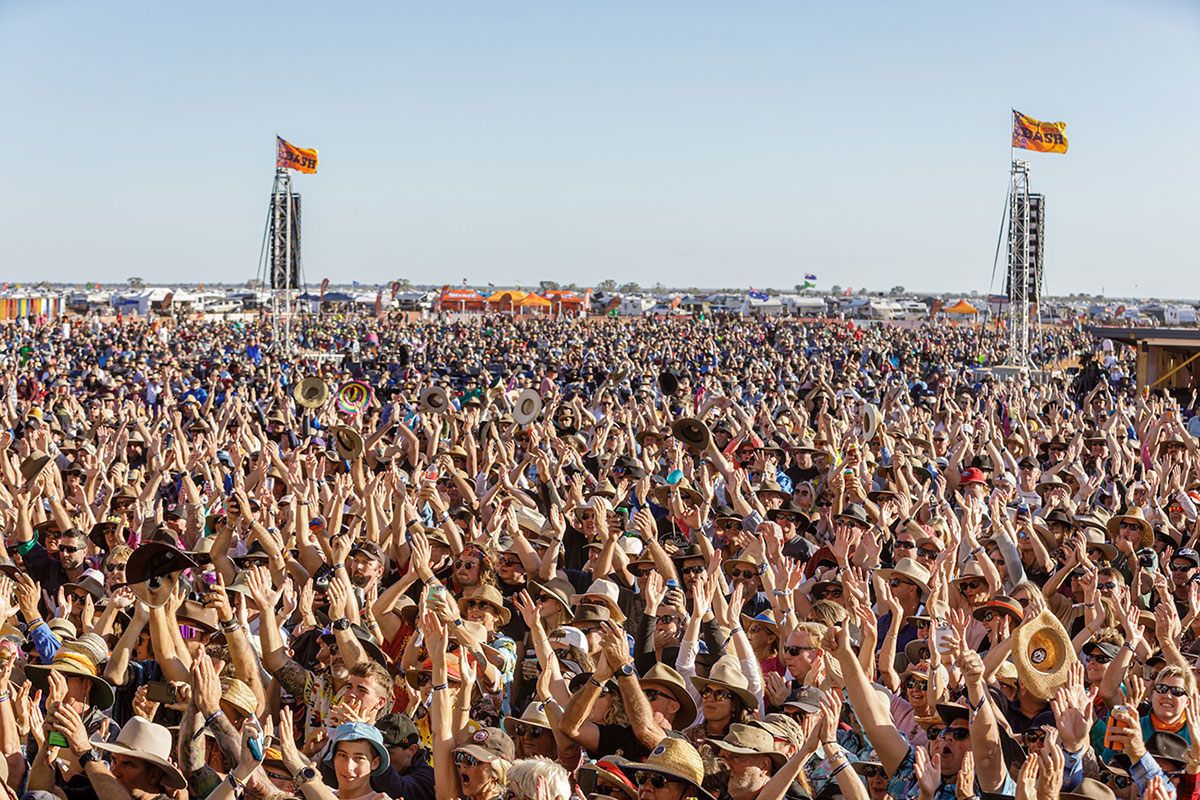 Broken Hill itself is steeped in rich history, and is an iconic outback destination that all Australians should visit at least once in their lifetime. Whether you are coming from the north, south, east or west there are many outback travelling routes that lead to Broken Hill, and the outback road trip is all part of the adventure.
Set up camp for 3 nights on the red dirt of the iconic Mundi Mundi plains which transforms into 'Mundiville'; the temporary mini town with its own network of roads and pathways. The campsites are spacious, and the festival site is suitable for all types of campers: caravans, camper trailers, tents and swags or bring your big rig! With sealed roads right to the festival it's easy to get there in a 2 wheel drive or any sort of caravan or trailer.
Kick back and relax, enjoy the big blue skies by day and the brightest starlit skies by night, the spectacular outback sunrise and sunsets, the sweeping vistas and stunning red plains, the outback hospitality and campsite camaraderie, and of course the great music over 3 days and nights.
Our lovingly crafted merchandise range is not to be missed! Be sure to get in early to take home your special memento!
The Mundi Mundi Bash is more than just music! Pull on your boots and dance your way into the record books or dress in your finest drags and help us in giving back! Take a heli flight and enjoy a birds eye view of Mundiville, or if you prefer to keep your feet on the ground why not try a camel ride?
Grab an early entry pass and enter the festival a couple of days earlier to settle in and enjoy a big screen movie under the stars. Or start your day with a sunrise yoga session on the plains.
Grab your family and friends, there is something for young and old! Hook up the trailer or sling your swag on the roof, plan your epic outback adventure, and let us welcome you to Australia's newest outback music festival where you'll make memories that last a lifetime!