Leave Mundiville Campground early and stay in Broken Hill Saturday night!
An Early Exit Pass enables you to pack up & leave the Mundiville campground on Saturday afternoon.
Once you're out of the campground you're free to leave straight away or park in Day Parking and head off after the music.
We strongly discourage early exit pass holders from driving any further than Broken Hill town on Saturday night since outback driving at night is riskier than day driving. Stay the night in Broken Hill and continue your journey early Sunday morning - you'll still be well ahead of the rush! See Outback Road Conditions for more information.
Full Details
Passes cost $15 per vehicle and

100% of this fee is donated to RFDS

Early exit is allowed from the campsite to day parking between 2pm and 5pm on Saturday 20th August.
No camping in day parking on Saturday 20th August. You must be off-site by 10pm
There's a limited quantity of passes available.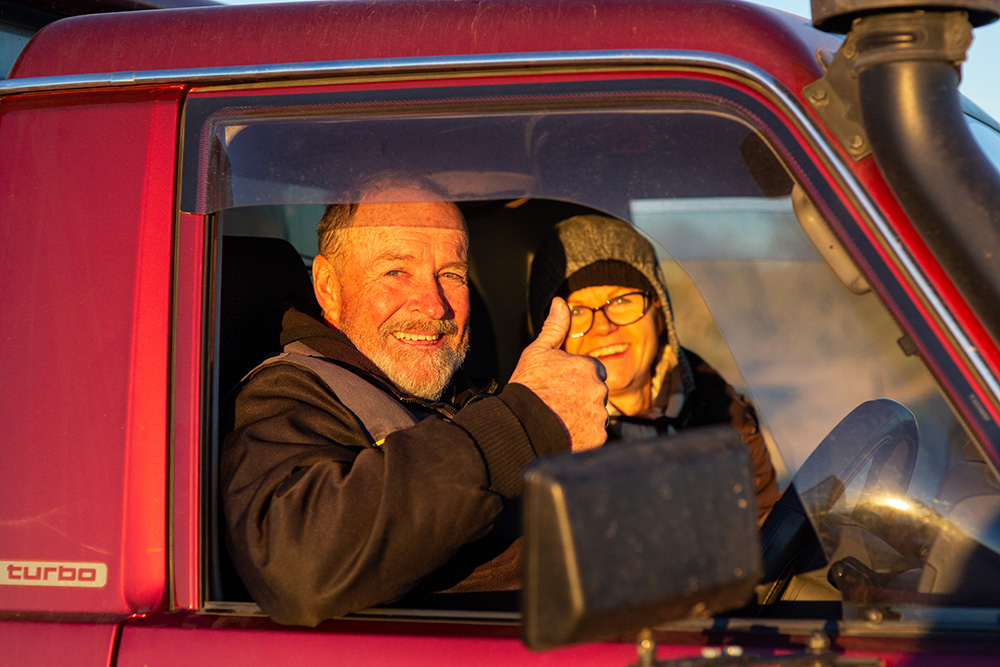 Where can I stay in Broken Hill on Saturday night?
There are various styles of accommodation in Broken Hill including hotels, motels and caravan parks. We recommend enquiring at your accommodation location about late check-in arrangements to ensure a smooth arrival. You can find out more about Broken Hill accommodation here.
Why do I have to pay for my pass?
Managing the number of vehicles at night on outback roads is a key safety consideration for this outback event, and we work closely with Broken Hill emergency services, council and police on this issue. For safety reasons we can only release a limited quantity of Early Exit Passes and the small fee (100% donated to RFDS) helps to ensure that only those who genuinely intend to leave early purchase a pass.
See tickets and pricing for a comparison of all tickets types and what they provide.
See the table below for a comparison of the different tickets and the different options they provide for campers.