Silverton is a very small town on the edge of the Mundi Mundi Plains. It is also a popular tourist destination that often plays host to throngs of visitors, but for this remote community, the influx of Bashers for the Mundi Mundi Bash is next level.
We want to respect the wishes of locals and minimise our impact on this special place and the people who live here. To help us with this, the Silverton Village Committee has kindly provided the following information:
Protected Areas
Looking around Silverton you may see lots of vacant land with a bunch of scrappy-looking bushy plants growing on it. This land, particularly the land in the centre of Silverton Village, is protected. It has cultural, historical and environmental significance and is strictly off limits. It is mostly Crown Land, with some of it privately owned. Please don't walk, drive, park or camp on this land.
Living in Silverton, we've watched Bluebush and other important arid land's growth which has struggled through years of drought to survive. It has taken much protection for these plants to grow, and one day of driving and parking would destroy this undergrowth and turn our Village into a dust bowl. (Note that Bluebush is notorious for staking tyres too . . !)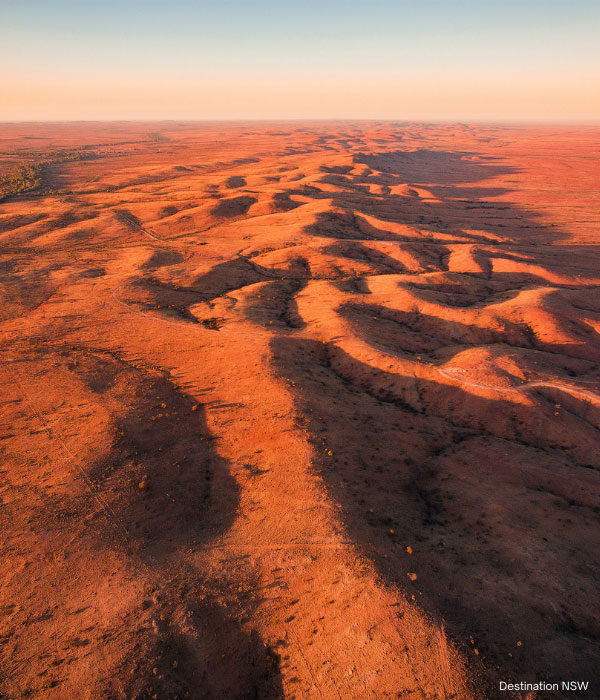 Camping
Camping is NOT PERMITTED on the Silverton Common or within the Village.
As lovely as our dry creeks look, they can turn into raging torrents incredibly quickly with no warning. Rain may fall many kilometres away to make these creeks flow, so don't be tempted to camp in or on the banks of a creek. It may not be raining here, but it could be raining somewhere.
Parking
Some parking is available around the Village and we are working hard to find opportunities to provide more.
Please observe all signs and directions in place, and don't park on scrub.
Firewood
Collecting and cutting firewood around Silverton and our creeks is NOT PERMITTED. Please consider our wildlife, habitat and environment.
You can buy firewood at Mundiville, pre-order details will be released closer to the event.
Rubbish
Please use rubbish bins or take your rubbish with you. If the bins are full, please don't leave your rubbish next to them.
We have limited resources, so please be considerate. We don't want a massive clean up after it's all over.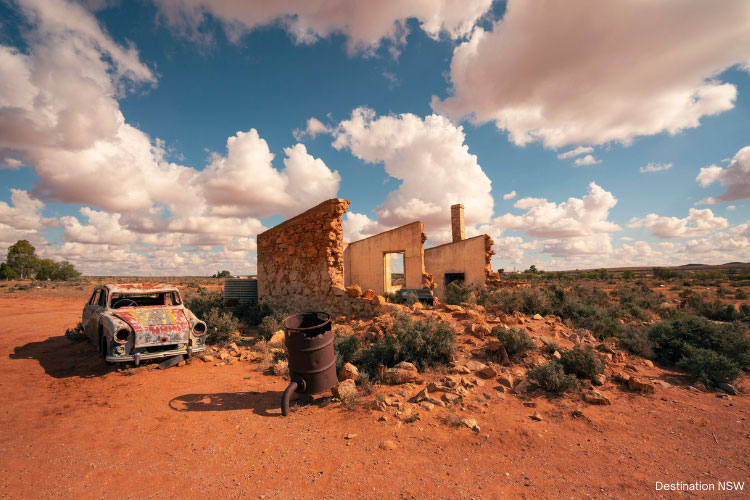 Grey and Blackwater Disposal
Please use the dump points in Broken Hill.
Do NOT dump caravan toilet waste in our public toilets. We use a septic system and the chemicals mess with the process.
Drinking Water
Silverton's water is chlorinated/untreated and it is not recommended for drinking. We suggest bringing bottled water for drinking and cooking.
Dogs
Silverton is a dog-friendly town. Please keep your dogs on a lead at all times and clean up after them.
Wildlife and Livestock on the Road
Silverton is surrounded by a Common which is not fenced. Our livestock (horses and cattle) roams freely around - and sometimes through - the Village. You are also likely to encounter kangaroos and emus. Please use your common sense: you may need to stop to let them cross, but do not stop on the road to take photos.
The information above was kindly provided by the Silverton Village Committee. Silverton is located in the Unincorporated Area of NSW, so they do not have a council or shire. Silverton is managed by the Silverton Village Committee Inc.(SVC), with support from Crown Lands and Office of Local Government. The SVC is an enthusiastic band of three volunteers, elected through the NSW Electoral Commission.