We're expecting thousands of Bashers to come together to celebrate good music and good times on the Mundi Mundi plains in the Aussie outback.
We're working hard to play our important role in reducing waste and minimising our environmental footprint.
Sustainability Initiatives Include:
Composting toilets
Aluminium can recycling
PET plastic recycling
Food waste collection for campers, vendors and crew
We also encourage you to reduce your waste - bring a reusable cup and drink bottle!
Composting Toilets
We use hygienic odourless composting toilets rather than chemical portaloos.
They eliminate our water use, don't smell, and under the watchful eye of our volunteer 'dunny angels' they will always be squeaky clean.
How do they work?
For your number ones, nothing changes.

For your number twos, simply cover it up with one scoop of sawdust.

As you leave the toilet block, use the hand sanitiser pump pack to clean your hands.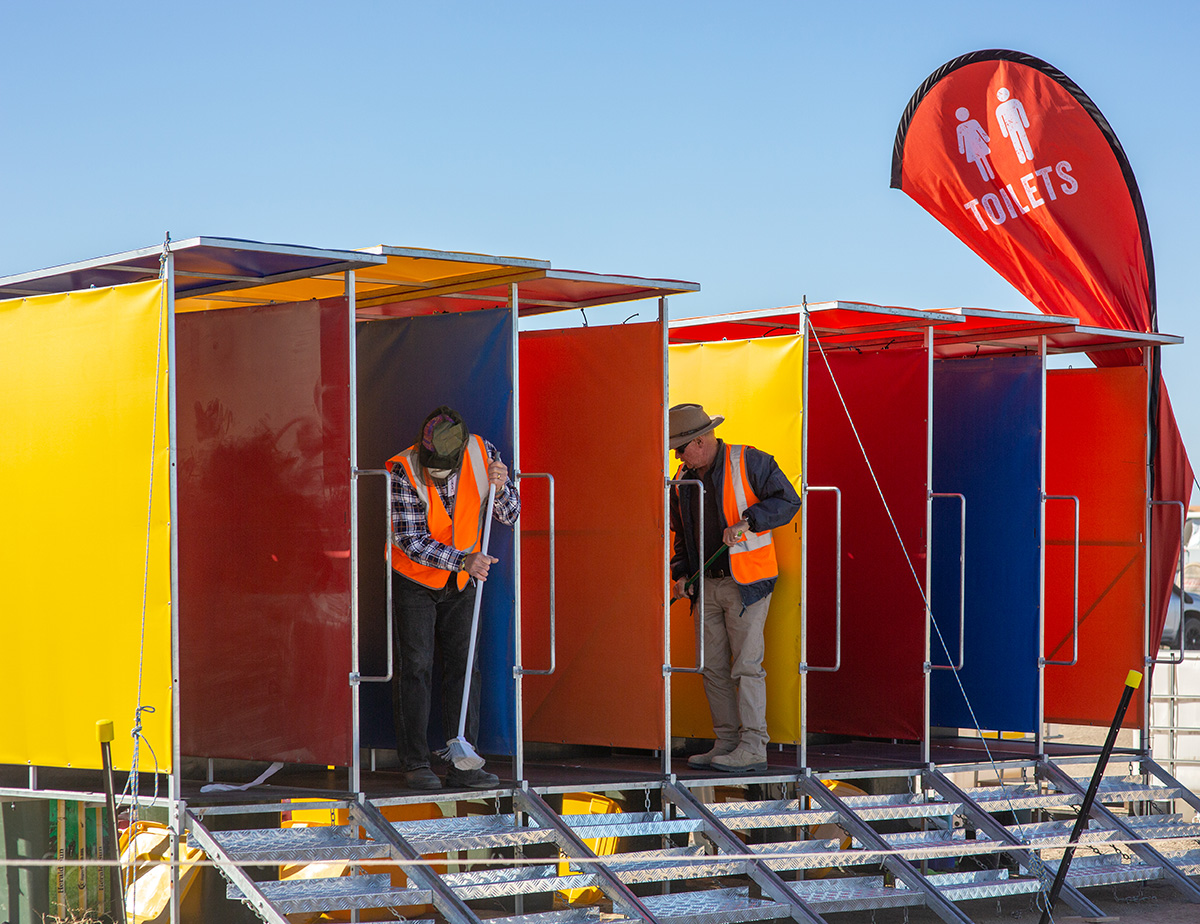 Why?
The Bash is in a remote, dry part of Australia.
The normal chemical port-a-loos use:
Hundreds of thousands of litres of fresh water for flushing.
Two semi-trailer tankers to transport over 200,000 litres of liquid waste to Broken Hill Waste Treatment Plant every day!
Several diesel-burning pump trucks to maintain them.
Advantages of Composting:
No water (or transport of) needed for flushing.
Drastically reduced transport needed for sewage.
Only environmentally sound cleaning products used - no bleaches, formaldehyde or other chemicals.
Within a year the dry compost is given to nearby farmers to fertilise their land.
Recycle your Cans and PET Plastic Bottles
Everyone likes to relax by the fire with a tinny after a long day. At the Bash, where glass is prohibited (except in your camp kitchen), we see a lot of cans. In fact, we estimate that over half of the rubbish we generate is cans.
When we introduced can recycling at the 2018 Birdsville Big Red Bash, we collected over 30 cubic metres (1.2 tonnes) of aluminium cans . In 2019 this jumped to around 45 cubic metres (1.7 tonnes). That's a lot of cans kept out of landfill!
We've had such a great response that we're going even bigger. We will have more bins and hope to collect even more cans. We've also added PET plastic bottle recycling to the line up.
So when you're at the Bash, please collect your cans and PET plastic bottles, and drop them in the separate recycling bins.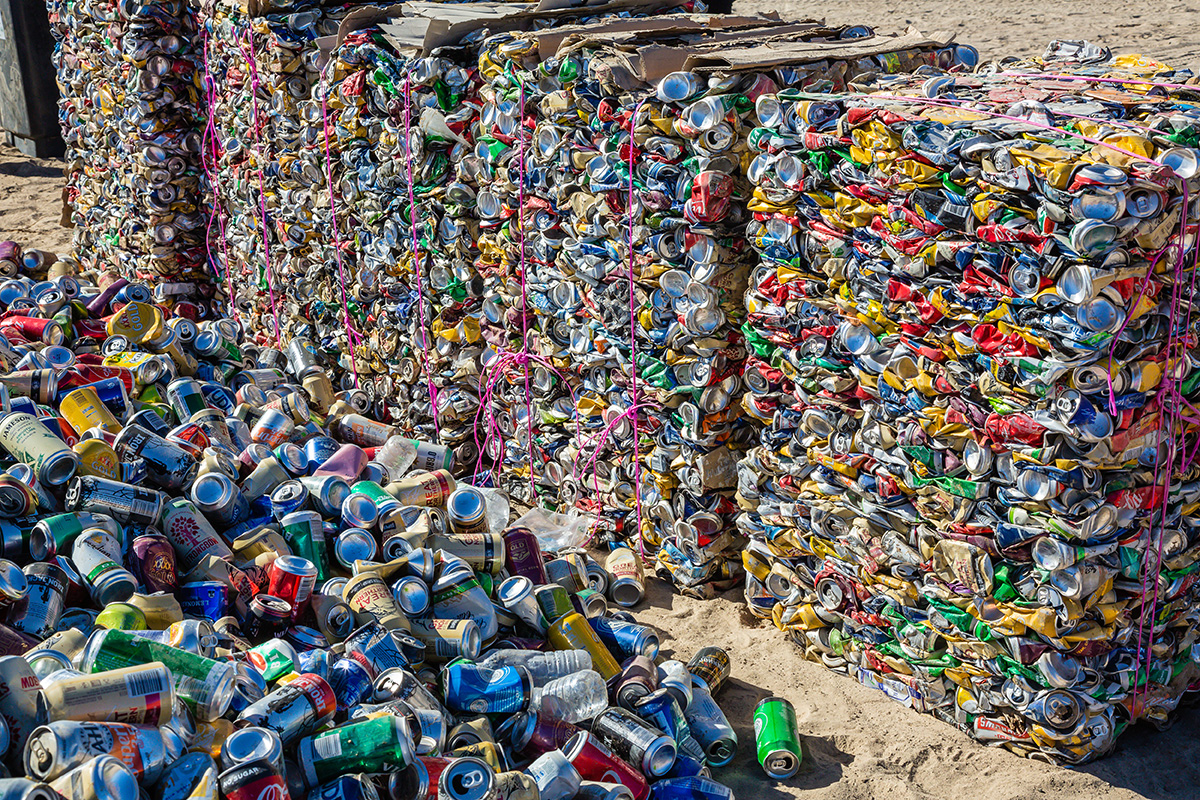 Composting Food Waste
You can compost your food waste at the Bash! Collect your food waste in camp and bring it to the food waste bins outside the toilet blocks in the campground.
We also encourage all food vendors to separate their food waste and put it in the food waste bins provided.
Crew Reducing our Impact
We're encouraging our whole team to invest in a reusable cup and reusable shopping bags.
The volunteer hang-out tent is plastic cup free.
We are composting all food waste from the crew kitchen.