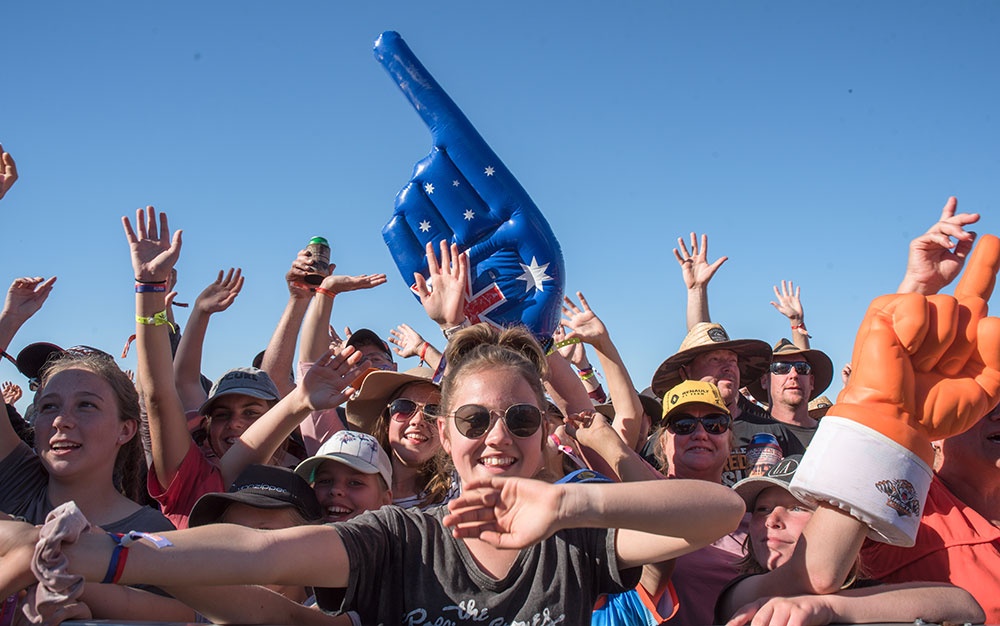 You will receive an email ticket (e-ticket) from Oztix, after you've bought your Mundi Mundi Bash tickets. There is no physical ticket mailed out.
You must exchange your e-ticket for a vehicle pass and wristband in Broken Hill, at the Broken Hill Racecourse, on Racecourse Road BEFORE you head to Mundiville.
Each ticket holder over 16 years of age must come to Ticketing to show your Proof of Vaccination and photo ID before picking up your wristbands and vehicle stickers.
Ticketing Hours & Location
At the Ticketing Office located at the Broken Hill Racecourse on Racecourse Road in Broken Hill
Saturday 16th April to Friday 22nd April - 9am-5pm
Saturday 23rd April 9am-3pm
We recommend that you download or print your e-ticket before you arrive.
Make sure you pre-purchase your tickets well before the event.
Once you have your vehicle pass and wristbands, you're ready to head to Mundiville. Click here for instructions on how to get there. Also, before the event, please make sure you're familiar with some important information about Camping and Day Tripping from Broken Hill.
What To Bring
With limited reception at the racecourse, it's important that you come to Ticket Collection with proof of the following documents in an offline format:
Vaccination Certificate
Service NSW Check In
E-tickets
Please print your Ticket Collection Checklist and bring it along with you to the Bash. This checklist includes detailed instructions for accessing each document offline, as well as the Mundi Mundi Bash QR code for checking in.
Directions to the Ticketing Office at Broken Hill Racecourse